Car Lockout Service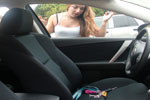 When car lockouts happen, most people don't know what to do especially if they drive the latest model cars that are hard to open or that have so many auto options. The chances of damaging something if you force the window to open is high in such cars, which removes the age-old trick of using a coat hunger to get the door opened. But if you find yourself facing this challenge and don't have a spare key that someone can bring to you, call Goodyear Locksmith.
Locked Out Of Car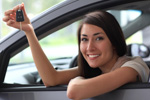 We provide a car lockout service that is one of the best in the city and that has the proper tools to unlock your doors. If you ever get stranded because you lost your keys, we can help you and also make another key for you if you need one. If your keys aren't lost but have been locked in car, we can extract them for you within a short time.
Auto Lockouts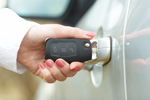 Our road side service is provided by a lock out mobile crew that is both knowledgeable and helpful. They are also experienced and deal with these type of issues all the time and address them appropriately. Should you have a problem and you call us, we can be on the way fairly shortly to help you. It is good to have a lockout service near you because it is possible to come fast and to solve the problem you have. That is what our emergency lockout service provides to you any time of the day or night.